Release.

Some Angry People (Various Artists)
Date

04/01/2016

Catalog

RX017

Genres

Artists

Various Artists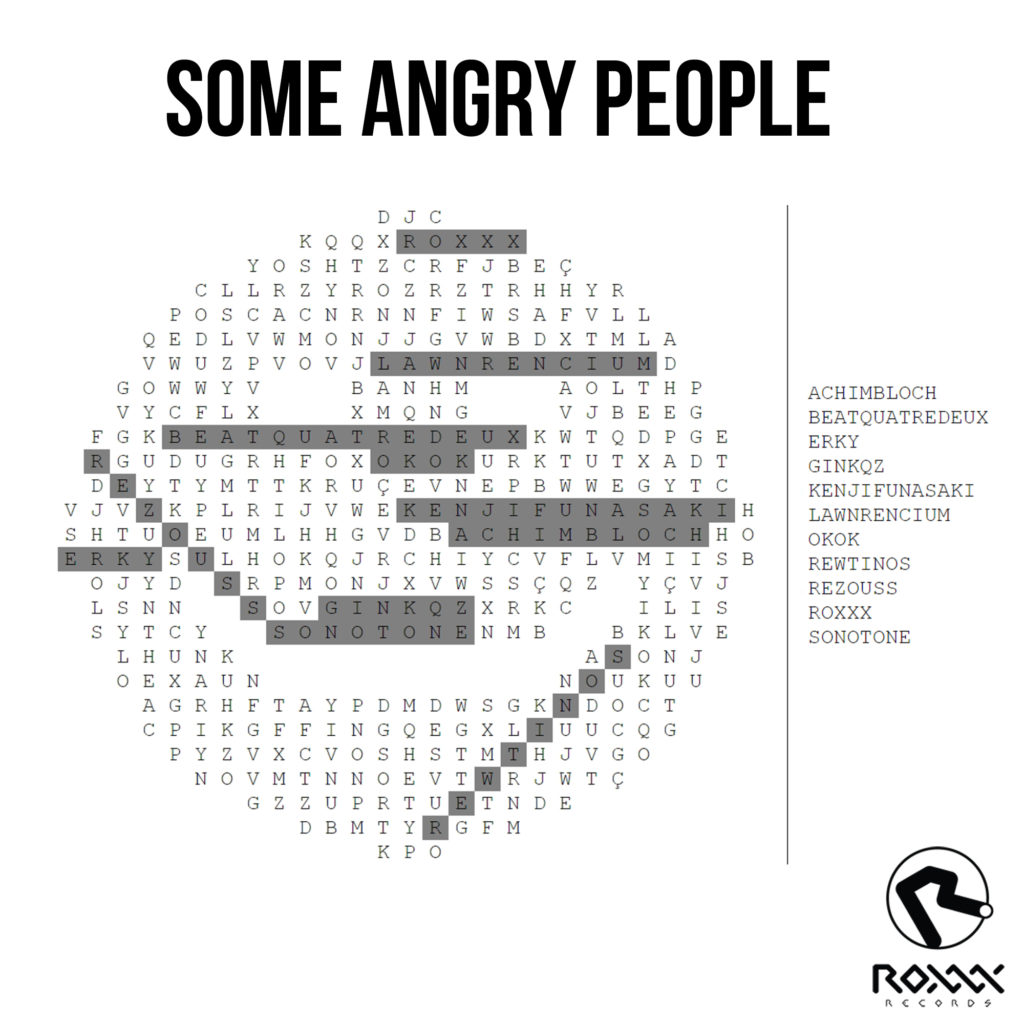 RoXxX artists get united to deliver you this 12-tracks hardstyle selection of exclusive titles.
Kenji Funasaki, Ginqkz, Rewtinos or Achim Bloch had no hesitation taking part in this perilous project, regardless of their peculiar musical habits.
Listen to the result, you might enjoy it more than expected.
Erky & Rezouss then join the party, first track being aptly named « hardtechno », second one dealing with clear frenchcore influences.
Ginkqz, Kenji Funasaki, Sonotone, Rewtinos and Achim Bloch go hardcore, unleashing a maelstrom of tortured metallic sounds, still being coherent with their own style.
Beat42, O-Kok and Lawrencium close the « seance » with some real hard-bitting.No less than twelve tracks for this compilation. For some, exercise style was big, Kenji Funasaki, Ginqkz, Rewtinos and Achim Bloch had no hesitation in participating in the project, although the dominant style not their favorite one.
In view of the result, we can consider that it is a success, you will have the opportunity to realize yourself.